Fuel Achievement by Meeting Each Student's Education Needs
Each learner in Independent Study Programs has unique interests and aptitudes. Our solutions empower your teachers to create individualized instructional plans backed by access to the instructional resources and digital content each student needs to take their own path to mastery of the required learning standards and measures.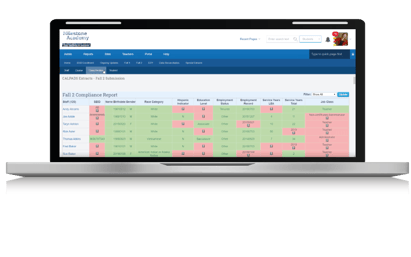 Confidence in Documentation, Compliance, and Reporting
We make it easy to digitally create, deliver, collect, and store all of the documents required to ensure your Independent Study programs comply with state guidelines. Our system reduces the time required to generate compliance reports and verify data accuracy before submission to minimize errors and maximize funding received for your IS programs.
Verified Activity and Attendance
We make it easy to comply with IS program requirements and ensure student success with verified learner activity, assignments, and attendance based on connected learning app time and engagement data.